When experience leads to underperformance
Recently I was reflecting on the various types of underperformance at work that I have experienced throughout my career. I asked myself the question, what could I have done differently to address, or stop it from happening in the first place?
Having worked in both small and large organisations I have seen a different approach to tackling the issue of underperformance. In a large, process-driven organisation the performance management culture was established. Therefore a 'Grasp the Nettle' approach felt more appropriate, where performance issues were dealt with proactively. Conversely, the approach is entirely different in a small organisation where the impact of an underperformer can be huge. The impact can be huge because the processes are not well-established and the culture is more malleable.
Experience doesn't always lead to performance
It is common for new managers going into a role to surround themselves with experienced others whilst they learn the ropes. I have found through my experience that in all sizes of organisations, experience doesn't automatically lead to performance. This is why:
Experience needs to be both current and relevant.
Self-awareness and cultural impact outweigh any experience.
The manager still needs to manage them and gain their respect.
In today's ever-evolving world, our skills and experience are only relevant if we can apply them with the desired effect on the current situation. We need to be willing to step back from what has worked in the past and evaluate whether it is actually relevant in this situation. We must be open to learning new approaches and critiquing our own with an open mind. We have to be open-minded about what will work if we are to be repeatedly successful. This is an entirely different approach to relying on our experience of what has previously worked.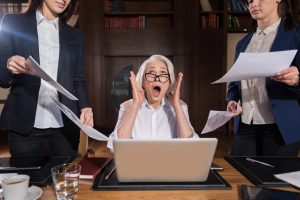 The environment can call for completely different strengths
Those of us with high levels of experience tend to have an established set of strengths, even if we are capable of learning new technical skills. The same job title can require completely different strengths in the same environment. Think about managing a service desk of 20 people in a large business compared to a small service and implementation team in an SME. Experience can be invaluable yet the pace or skills required can make a high performer appear like a low one in the wrong environment. When it comes to attitude or impact, an overly dominant personality or tendency to be negative can outweigh any amount of relevant skill or experience and can damage a culture disproportionately.
Making sure experienced staff deliver value
So how do you ensure that your experienced people bring value to the table rather than chaos? My conclusion is the same as managing regular underperformance. It is absolutely essential to manage the performance of experienced staff just as consistently as those less experienced. We may feel intimidated by the experience of those we manage and leave them to it, This is effectively abdicating responsibility and making it difficult to redress the balance if things go wrong. Managing experienced people can be challenging, but it is still our responsibility to be confident and consistent enough to establish and maintain the relationship between performance and respect from the outset. This means setting and agreeing on SMART objectives; regular and consistent 'Check In's' or 1 to 1's and being confident enough to give and request clear and open feedback.
A system like Actus can help to give you the structure and confidence to manage others. Why not request a demo of Actus Software to find out more?
White paper on underperformers