Change Superhero Training Masterclass
This training masterclass is based on the book "How to be a Change Superhero" and is facilitated by the author Lucinda Carney. The purpose is to help anyone involved in planning, leading or delivering change to build the confidence and skills to deliver change successfully in their organisations. Open courses are run throughout the year in Hertfordshire or London. The course is also available as an in-house programme on request.
Come along, ready for an action-packed day full of practical takeaways supported by pre and post-work that will help you to consolidate and apply the learning. A month after the course, you also get the opportunity to join a group coaching call where you can share and solve challenges that you have experienced putting the training into action.
Learning Outcomes:
Understand the 5 superpowers of a Change Superhero and how to develop them
Appreciate how people respond emotionally to change and how we can adapt our style to help people accept change
Get hands-on with a variety of tools and models for planning your own business change
Understand how to communicate effectively through change
Identify common problems and challenges during organisational change and how to pre-empt and avoid them
Become a Change Superhero
Lucinda Carney's very first book, How to be a Change Superhero, couldn't come at a more relevant time. All of us have had some type of change in our lives due to COVID-19, whether it be personal or work-related. Become a Change Superhero! Why not join us for our virtual book launch event here? This book is also supported by the Change Superhero Toolkit, a free value add resource library, giving you the tools you need to enable change.
The book, How to be a Change Superhero, is available now for pre-order on Amazon. If you would like to know more about the book, please click the badge below.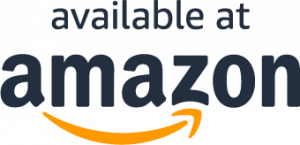 (Amazon's trademark is used under licence from Amazon.com, Inc. or its affiliates)