Change Superhero Virtual Training Programme
This virtual training is based on the book "How to be a Change Superhero" and is facilitated by the author Lucinda Carney. The purpose is to help people 'do change better' by building confidence and practical skills to deliver change successfully in their organisations. This course takes the knowledge from the book and helps delegates to apply it to themselves and their environment in a highly practical way. This is available as an in-company or open programme.
So, what does the course entail? This interactive programme is delivered virtually in with a brief introduction and positioning call followed by three 2.5 hour sessions with pre and post-work applications. Finally, there is a closing call to maximise learning transfer. The price is £499 for the full programme (alternatively single modules may be booked at £199 each).
Learning Outcomes:
Understand the 5 superpowers of a Change Superhero and how to develop them
Appreciate how people respond emotionally to change and how we can adapt our style to help people accept change
Get hands-on with a variety of tools and models for planning your own business change
Understand how to communicate effectively through change
Identify common problems and challenges during organisational change and how to pre-empt and avoid them
What is included?
Kick off call – Building the community cohort and setting expectations
Part 1 – Utilising your Change Superpowers
Part 2 – People and Culture during Change
Part 3 – Managing and Communicating large-scale change
Closing call – Key takeaways, Personal development points, Buddying and Follow-up support
For more detail on each module, please look further down this page.
Additional benefits:
Personalised 360 feedback
Copy of 'How to be a Change Superhero' book or Audiobook
30% off additional books, materials or courses
Access to Change Superhero WhatsApp networking group
For maximum benefit, delegates should attend all three modules with one cohort but we recognise this may not always be possible. In normal circumstances (with at least 48 hours notice) it may be possible to join a future cohort at no extra charge.
Open Programme Dates
Kick-off Call – Tuesday 8th September 2020 at 2 pm – 3 pm
Module 1 – Tuesday 15th September 2020 at 2 pm – 5 pm
Module 2 – Tuesday 22nd September 2020 at 2 pm – 5 pm
Module 3 – Tuesday 29th September 2020 at 2 pm – 5 pm
Closing Call – Tuesday 27th October 2020 at 2 pm – 3 pm
Please note each module session includes an interval break.
Become a Change Superhero
Lucinda Carney's very first book, How to be a Change Superhero, couldn't come at a more relevant time. All of us have had some type of change in our lives due to COVID-19, whether it be personal or work-related. This book is also supported by the Change Superhero Toolkit, a free value add resource library, giving you the tools you need to enable change.
The book, How to be a Change Superhero, is available now in paperback, kindle and as an audio book. You can find it on Amazon and at all good book stores. If you would like to find out where to buy the book, please click the badge below.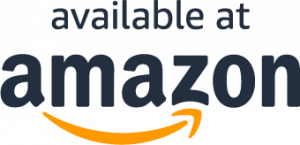 (Amazon's trademark is used under licence from Amazon.com, Inc. or its affiliates)