Become a Change Superhero
Gain access here to the full Change Superhero Toolkit perfect for aspiring Change Superheroes. This Toolkit supports the content within the book 'How to be a Change Superhero' written by Lucinda Carney, our CEO at Actus Software. It is for people who want to stand up and make a difference igniting and inspiring successful change but don't know where to start.
There are more than 16 free resources contained within the Toolkit including templates, powerpoints, and infographics. All of which you can access and download by entering your details in the form on this page.
The 'How to be a Change Superhero' book is available on Amazon. If you would like to know more about the book, please click on the amazon logo below'.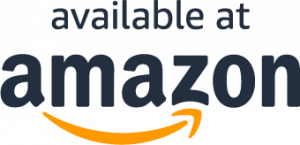 The 'How to be a Change Superhero' book is available in eBook and Paperback formats, as well as Audible! For those of you who may be based outside of the UK, please use the buttons below.
International Paperback: How to be a Change Superhero
International eBook: How to be a Change Superhero
Audible: How to be a Change Superhero
(Amazon's trademark is used under licence from Amazon.com, Inc. or its affiliates)
Change Superhero Training
In addition, if you are really serious about honing your skills on change then why not attend our virtual Change Superhero Training that is led by Lucinda and is a great way of putting your knowledge into practice. We have open programme dates available in September 2021, which break the 'How to be a Change Superhero' book into three modules. Why not find out more about this highly-interactive course by clicking the button below?
Virtual Change Superhero Training
We also run train the trainer and in-house programmes upon request. If want to get in touch with the team to discuss Speaking, Consultancy, Remote Learning Solutions, you can contact us here.
Alternatively, if you are looking for flexible e-learning that can work around a busy schedule, why not sign up for our e-learning platform for people managers, Actus Academy? Find out more here.
Lucinda Carney, Author of How to be a Change Superhero
Finally, Lucinda is a great thought leader, who provides a variety of topical content such as blogs, webinars and resources. She is also a popular speaker and presenter, you can find out more about her Speaking and Consultancy work here. She speaks on a range of leadership and personal development topics including change of course!
Visit Lucinda Carney Speaker Page
You may also be interested in tuning into the weekly HR Uprising Podcast, which is hosted by Lucinda. This podcast certainly covers a wide range of topics that are likely to be of interest to budding Change Superheroes. Links to episodes related to change are available below.