Features of a Performance Management System
This is the second in our series of blogs aimed at helping HR professionals determine which is the best performance management software for their business. It can be easy to be sold on the gloss, only to find out that the system doesn't actually meet our needs. As you sit through different demos it is easy to get carried away by exciting functionality that you would like to use. This can result in a lack of clarity of whether the system does the essentials well enough for you. In this blog, we address some of the key Performance Management System features to consider. 
Questions worth asking when looking at different systems
Having considered the cultural aspects that we raised in our last blog around Evolution vs Revolution, the next questions to ask are around functionality priorities; 'Must Have's'. The following questions are worth considering in relation to the different performance management systems that you view:
1. What are the 'Must Have's' for the system?
For example, must it accommodate performance ratings or competencies? Do you have a particular form or process that you need it to align with? Are there any 'quirks' in relation to your organisational structure such as matrix management that needs to be set up?
2. How technical are your users?
The less technical your internal population the higher the priority you need to place on the simplicity of the system you choose. As HR or L&D professionals, we may be blown away by 'sexy' reports or whizzy interfaces but if this scares our users then there is absolutely no benefit in this.
3. What would bring real value-add?
Assume you find a system that meets your essential needs, what would bring additional value? For example, if you want to encourage a culture of year-round conversations then perhaps 121 functionality and feedback is valuable. If you are in a regulated industry then qualification and development tracking including expiry dates could be invaluable.
4. What may be important to you in 18 months time?
Can the system grow with you so you can gain maximum value for your investment over time? Consider additional functionality (and whether it will cost more or not) like talent management; onboarding and 360 feedback.
5. What sort of relationship do you want with the supplier?
Is your organisation super techie? Do you have lots of resource in-house which means that you are happy to be set up and to run with the system with minimal support? Or do you prefer a supplier that you can speak to on the phone? One that can provide help and guidance and will work in partnership with you? If you prefer the latter then prioritise providers who are in your time zone and have the expertise to help you with the personal touch.
Cut through the noise and identify the right system for you
Having considered your answers to the questions above, this will help you to be more discerning and to cut through the salespersons' patter to identify how well the system meets your actual requirements. Once you've determined your needs, why not get in touch and take a look at Actus Performance Management Software to see whether it is a good fit or not? You can find out more about Actus and the support on offer via the about us page.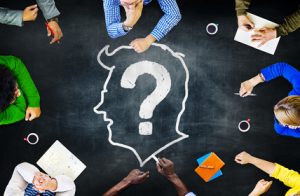 Request Free Actus Software Demo