Choosing the right Performance Management Software
The Performance Management Software marketplace is a crowded one and it can be very difficult to see behind the marketing to understand what each product actually offers and whether it may be suitable for your business.
Our HR experts have been evaluating the marketplace in order to truly understand the pro's and cons of the many solutions out there and we have come up with a series of blogs to help you cut through the noise and focus your research.
As you know we are a UK Performance Management Software vendor in our own right, so to support our analysis we accessed information from various software platforms including G2Crowd, Serchen and Capterra; Company Websites and Customer feedback.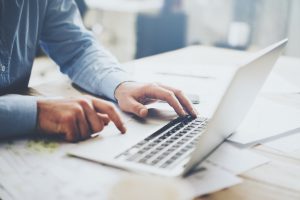 Accessing the needs of your business
So, to understand what the best Performance Management Software is for your business, you need to think about the needs and requirements of your business. These could be different to the benefits on offer from the different software solutions. We have produced a series of blogs that consider the relative benefits of the systems in the market place in relation to the criteria below:
Evolution vs Revolution
We hope that once you have read our blog series you will have a much clearer understanding of which is the best Performance Management Software for your Business. Take a look at our first blog in the series on Evolution vs Revolution by clicking on the button below, happy reading!