Launching Actus Academy: The new on-demand learning platform for remote people managers
Part of our ethos is to help build a better workplace for people, and in light of Covid-19, we've worked hard to help address remote working challenges for businesses. Following popular demand for more virtual learning opportunities, we are delighted to announce the launch of our brand new, on-demand learning platform for remote people managers, Actus Academy.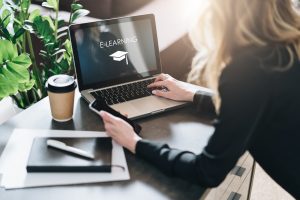 Specifically designed to support remote people managers, Actus Academy provides a library of e-learning and interactive video content. It also offers a host of other management resources in the form of infographics, templates and white papers. Therefore, managers empowered with access to this variety of learning resources can develop and learn new skills around their busy schedule, ensuring the transition to virtual management is more streamlined and malleable.
One advantage is that there is no long-term tie-in, you simply sign up for only £99pp to gain unlimited access for six months. Certainly, this is enough time to embed the learning with no automatic rollover unless you choose to renew.
Remote Learning Suite
Additionally, Actus Academy is only one part of a wider Actus Remote Learning suite. Also available are three key virtual training programmes that are being offered to accelerate employee engagement and performance against the backdrop of another lockdown. These virtual training programmes are facilitated by experienced trainers, such as our very own CEO and chartered psychologist, Lucinda Carney.
The three virtual training programmes are available both as an open programme or in-house. Here is a brief overview:
The Actus Remote Learning suite provides a virtual set of management tools that ensure managers have the skills and confidence to get the best out of their teams, whatever the location.
Finding out more
To find out more about Actus Academy or the wider Actus Remote Learning Suite, and how they can help provide you with the support you need as a remote manager, please get in touch here.
Listen to the HR Uprising Podcast – Virtual Management PERFORM Podcast Short Series