Actus Comply shortlisted for UK Cloud Awards 2019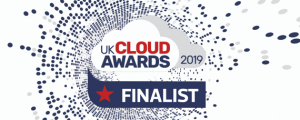 Actus is very pleased to announce that Actus Comply has been shortlisted for the Best FinTech Product category by the UK Cloud Awards. Actus Comply is a custom-built module of Actus Software, designed to meet the FCA's requirements for the Senior Managers and Certification Regime, which has been extended to all Financial Services Firms during 2019.
The Actus Comply Journey
Actus Comply was designed in partnership with existing clients in the financial services industry that were looking for a solution to meet the specific requirements laid out by the FCA. These requirements are set to change how people within the financial services sector work, shifting the responsibility away from the firm to the individual.
The FCA states that the new Regime is there to: 'reduce harm to consumers and strengthen market integrity by making individuals more accountable for their conduct and competence' (FCA, 2019).
Actus Comply is designed to help firms meet these requirements, not just by achieving 'tick-box' compliance but by using Actus' experience as a provider of performance and talent management software to inspire true confidence, demonstrate a solid SM&CR process and create a culture of accountability amongst Senior Managers.
An SM&CR Strategic Partnership
Actus has also teamed up with regulatory experts Implement Compliance Solutions & Resources, to form a strategic partnership with a consultancy firm that holds an impressive track record in the Financial Services space. The collaboration was set to enable both ICSR and Actus to work with firms to achieve compliance with their SM&CR requirements.
The UK Cloud Awards 2019
The UK Cloud Awards will be taking place at County Hall in London on 16th May. The Actus Team are looking forward to the awards ceremony and the prospect of winning the Best FinTech Product and Service category this year.
You can see the full list of categories and entries here: UK Cloud Awards Shortlist 2019