Affordable SM&CR Software
Actus Comply has been custom-built to meet the FCA requirements for SM&CR which are being extended to all Financial Services Firms during 2019. Senior managers who fall under this highly regulated regime are particularly keen to have reliable assurance in place because this regulatory change has shifted emphasis from the firm to the individual, meaning that they could be held personally liable for breaches. Spreadsheets and manual control mechanisms don't provide the visibility or audit trail to inspire true confidence or meet the FCA expectation of being able to demonstrate a solid SM&CR control process. Compliance software aimed at the banking sector is excessively sized and priced for firms subject to the extended regime who need an affordable and reliable solution.
How can Actus Comply help?
Actus Comply provides the perfect solution for firms under the new regime as a standalone module or as end-to-end Compliance and Performance Management Software. It offers a purpose-built SM&CR module that is proportionate to your requirements whether you have been classified as a Core; Limited or Enhanced under the regime and also provides CPD; Certification and Conduct management for the whole firm. You can access our pre-defined responsibilities templates quickly and easily or we can work with you and/or your partners to provide a personalised solution. There are three Actus Comply options available to you:
Actus Essential SM&CR – A pure SMR assignment, tracking and reporting tool appropriate to your classification
Actus Absolute SM&CR – All of the above, plus Certification; Conduct and Development CPD just for Senior Managers or the whole firm
Actus SM&CR; Performance & Talent – A fully integrated SM&CR solution as well as full performance management and feedback functionality providing a 'One Stop Shop' for all your SM&CR, Performance & Talent Management requirements.
Actus Comply was designed in partnership with clients in the financial services industry to specifically meet the needs of the Senior Managers & Certification Regime providing the accountability, visibility and reporting that is required to ensure that regulatory compliance can be demonstrated with confidence.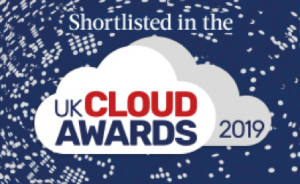 Back to product overview