Actus SM&CR Partnership
Actus Software is delighted to announce a strategic partnership with compliance and regulatory experts Implement Compliance Solutions and Resources (ICSR). The Consultancy was selected to become a partner due to an impressive track record in the Financial Services space. This partnership is particularly relevant to Actus Clients who are looking for strategic support in understanding the issues raised by the Senior Managers & Certification Regime (SM&CR).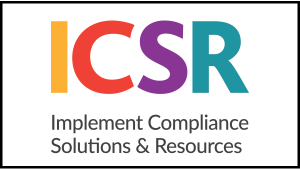 Implement Compliance Solutions & Resources (ICSR) – What do they do?
ICSR provides a whole host of compliance activities that span the full range of obligations faced by FCA and PRA regulated firms. These include the maintenance of frameworks and day-to-day advice, support and resource on risk, compliance and regulatory matters. The Actus and ICSR SM&CR partnership means that clients can access ICSR specialist expertise alongside the implementation of Actus Comply.
What is Actus Comply?
Actus Comply is a purpose-built SM&CR software solution. Actus Comply was designed in partnership with clients in the financial services industry to specifically meet the needs of the Senior Managers & Certification Regime. Consequently, this provides the accountability, visibility and reporting required by the Financial Conduct Authority. Consequently, using Actus Comply, regulatory compliance can be demonstrated with confidence.
How the collaboration will work with ICSR
ICSR and Actus will be able to work in collaboration as a result of the partnership. This will help firms to deliver a coordinated approach to their compliance with SM&CR requirements, performance management and culture change if required.
Finding out more
To find out more about the Actus & ICSR partnership and how they can help your firm meet its SM&CR obligations, please get in touch. You can also watch a short video clip about preparing for the FCA's SM&CR deadline below.