Behavioural Science and Performance Management
I was recently invited to speak at the prestigious CIPD Behavioural Science at Work Conference with Kevin Croft of Epsom and St Helier NHS Trust, where I presented findings from our Research Review on the topic of Behavioural Science and Performance Management.
The Research Review scoured Behavioural Science literature from the past 70 years to study the relationship between performance management interventions and processes and actual business performance. The review found evidence that performance management processes and systems deliver high performance, yet it needs to be style appropriate for the culture. For example, what works in a Big 4 Consultancy firm may not translate to the NHS or an SME. Further evidence for a positive impact on performance was shown where goal-setting and feedback were common practice, where there was a culture of transparency that builds trust, and where managers were capable of effective coaching.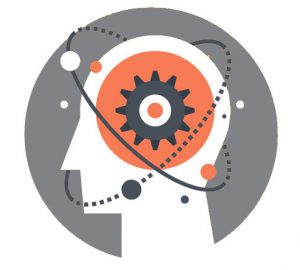 3 findings linking neuroscience and performance management
Prior to my CIPD presentation, research revealed many HR practices to push against neuroscience. However, I have drawn on three relevant findings that link neuroscience and performance management, outlined below:
We are hard-wired to perceive change (and that includes feedback) as a threat. This means we need to communicate carefully as HR leaders and managers to make change feel positive and 'safe'.
According to Dr Elliot Berkman, we register negative feedback three to five times more than positive feedback and this can engender our fight or flight response. Given the fact that goal setting and feedback have been shown to be very effective at delivering high performance, then the ability to engender a safe feedback culture in our organisation is essential.
The importance of a growth mindset in a manager. Our performance management research indicates that a manager who can coach is able to improve performance. Neuroscience agrees with this, however, the key is not only the skill of coaching i.e. questions and answers. It is also about the manager/coach believing that the individual can learn or develop that makes a difference
What can you do to increase your use of Behavioural Science in relation to Performance Management?
Reflect on your performance management systems and processes:
Are they appropriate for your culture?
Do they introduce threat or promote reward?
Are they based on a growth or fixed mindset?
Consider your management capability:
Have they got the 'people gene'?
Is there a developmental focus rather than dictatorial or punitive?
Do they have the attitude as well as the skills of a coach?
Behavioural Science is a fascinating field yet it can also be frustrating; as to prove anything definitively in relation to human behaviour can be a challenge. Professor Rob Briner wrote a whole series of interesting articles on the topic: 'What's the evidence for'. The HR Uprising Podcast may also be of interest to you. Specifically, the episode where I talk with Rob about Evidence-Based HR (link below).
All of the above findings are available with the important context-specific information in our research review, see below.