Have your managers got the people gene?
Gallup research states that there is a worldwide shortage of management talent, that only 1 in 10 people have the raw talent to lead and engage people naturally and that is creating a disengagement epidemic that is costing millions.
Gallup identifies the talents that great managers hold:
If great managers seem scarce, it's because the talent required to be one is rare. Gallup finds that what makes a great manager are those that have the following talents:
They motivate every single employee to take action and engage them with a compelling mission and vision.
They have the assertiveness to drive outcomes and the ability to overcome adversity and resistance.
They create a culture of clear accountability.
They build relationships that create trust, open dialogue, and full transparency.
They make decisions that are based on productivity, not politics.
Where does the talent lie?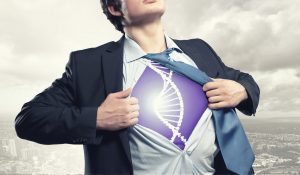 Now, we have been talking for some years about hiring people with the "people gene" into team leadership roles. We all know anecdotally that the best engineer or sales person very rarely make the best team leader, yet time again the wrong person is given the role. In fact Gallup states that in 82% of cases the person with the right management talents may be within the team and yet they may not be given the job.
What personality type makes a great manager?
There is a simple personality tool out there called the Strength Deployment Inventory which is based on Dr Elias Porter's Relationship Awareness Theory. While you cannot use it for recruitment as it is not robust enough, the common sense principles are still highly relevant. This theory effectively describes how we are all motivated by different things (some are a blend of more than one) but fundamentally we are motivated by Task/Goals (RED); People/Helping (BLUE) and Process/Autonomy (GREEN).So based on this, what makes a great manager is one that is motivated by helping others (BLUE). If that person is not even a little bit motivated by helping other it is highly unlikely they will that they will be a good people manager or that they will enjoy the role.
Hiring the wrong person
The problem that many businesses have is that they feel they need to reward the high performing employee by promotion rather than other means. Take the top sales person for example who has ambition to climb through the ranks. Note the motivation here is goal achievement in the form of ambition or status, not people management – but very often the only way up is via a management role. Sadly, this is where things can become unstuck as the manager and the team start to fail.
How do I make sure my managers have the people gene?
Ideally, start from recruitment, by focusing on hiring great managers with the people gene and create talent paths within your organisation that allow specialists to progress without clogging up the people management pipeline. However, what do you do with the managers who are already in situ? Educate them and develop them in people and performance management. We have a manager's guide below on: '7 Habits of Highly Effective People Managers' that you can use to start off this process. Feel free to get in touch should you wish to discuss management training and people performance.
7 Habits of Highly Effective People Managers
Request Free Actus Software Demo