CEO of Actus launches virtual training course based on Amazon best-selling book
CEO of Actus Software, Lucinda Carney, has constructed a brand new training course or 'Change Superhero Training Masterclasses' based upon the core foundations of her book: 'How To Be A Change Superhero'.
Lucinda states:
'In light of COVID, it is evident many workplaces are changing, and it is only natural that we should put plans in place to ensure our organisations come out stronger than before. With these practical Change Superhero Training Masterclasses, you can set you and your business up for success by establishing the key skills required for lasting change. Whether that be in order to adapt to a more remote working environment, or establishing a new direction, you will have the powers needed to see your vision to fruition.'
August early-bird discount with promo code
To launch the new Change Superhero course, an early-bird discount is available using the promo code EARLYBIRD2020. Simply follow this link to the Change Superhero Training Masterclasses for more information and fill out the form with the code to sign up and receive the half-price offer.
More about the book: 'How To Be A Change Superhero'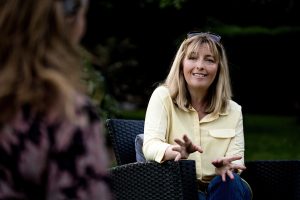 The book 'How To Be A Change Superhero' is a part of our ethos here at Actus to help 'build a better workplace for people'. Moreover, most of us have experienced change being 'done' to us and done badly to boot! As a result of Lucinda's passion to help HR rise up within their organisations, she decided to take action. Consequently, she put together the book to empower anyone who wants to successfully deliver change. To sum up, it is for people who want to make lasting change within their organisations, thereby enabling them to become Change Superheroes! The book is available for to in e-book, paperback, and Audible formats (if you sign up for the virtual training course you will receive a free copy!).
Free Change Superhero Toolkit
Furthermore, the book can be used alongside our free complimenting Change Superhero toolkit, enabling you to have both the theory and practical templates necessary. There are more than 16 free resources contained within the free Toolkit including templates, powerpoint presentations, and infographics.
If you want to get in touch to attend one of the Training Masterclasses led by Lucinda or to discuss our consultancy options, you can contact us here.
Launching to success in the midst of COVID-19
In order to launch this complete business toolkit, we organised a virtual Book Launch which was held in May 2020. We appreciate all the support we received from friends to clients and our wider HR Uprising Community. With this incredible support, Lucinda's book became a bestseller on its initial day of release! Find out below for a summary of our amazing success so far.
Amazon Rankings:
Best Sellers:
#1 in Human Resources Management
Top 100 Paid Charts:
#3 Business & Finance
#1 in Industries & Professions
#1 in HR & Personnel Management
Hot New Releases Charts:
#1 in Business & Finance
#1 in HR & Personnel Management
Watch the Book Launch
Become a Change Superhero
International Paperback: How to be a Change Superhero
International eBook: How to be a Change Superhero
Audible: How to be a Change Superhero
Access the free Change Toolkit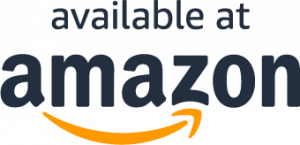 (Amazon's trademark is used under licence from Amazon.com, Inc. or its affiliates)