Can an online performance appraisal system increase engagement?
You are probably well aware of the benefits that introducing an online performance appraisal system can have in the workplace. However, introducing a online performance appraisal system will not bring you engagement or productivity benefits unless you surround it with the right messaging and aligned training and development. I know that my HR team understand the challenges of culture change; however it is easy to assume that things have been communicated effectively and that people will want to change as a result. That is often simply not the case, and without careful education this is where so many change initiatives fail.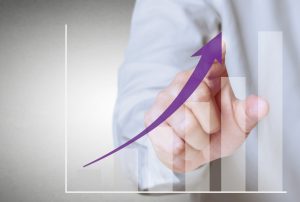 How can you enable engagement through your performance appraisal system?
To deliver success through the introduction of an online performance appraisal system, i.e. business benefits like increased engagement and productivity, it is important to ensure that managers understand that the end result is not completing a tick box. It is about quality conversations – 80% conversation and 20% appraisal will result in engaged staff and increased motivation to perform. Alongside this quality performance conversations are important – but what is 'quality' when it comes to appraisal?
What do quality conversations look like?
Quality conversations start with intent: a desire on part of the appraiser to give a fair, honest and positive appraisal experience. This does not mean just being nice, and it definitely isn't about going through the motions. It requires preparation and reflection on past performance, future potential and the capturing of relevant, specific behavioural examples. It is also a good idea to consider how the Appraisee may perceive their performance.
How to set the scene
The next stage is to set the scene. Choose the right environment, somewhere that will give you privacy and is without interruptions. Use a coaching style with open questions throughout that enables you to determine the mindset of your Appraisee and adjust your language or tone to manage expectations. Usually the feedback should be balanced towards specific positives, with some constructive and well phrased areas for development. Finally, ask the individual what their next steps are or what they would like to focus on next year. The purpose of the online performance appraisal system is purely to record this conversation and to provide structure and information back into the organisation more efficiently. It is wise to write the appraisal up while you are still together, but it doesn't need to be chapter and verse. It only need record the essence of the conversation, and there is no reason why the staff member can't do the typing!
And, whatever you do, avoid this kind of performance appraisal!
The Actus Performance Appraisal System
So to answer the initial question: can an online performance appraisal system increase engagement? Well the answer is yes! But only if it is conducted in the right way. For more information about how the Actus Performance Appraisal System can help increase engagement, why not request a free demo of the System with a member of the Actus Team.
About Actus Performance Appraisal Software
Request Free Actus Software Demo