What to look for in a Talent Management System
We know there are lots of great systems out there now, but there are also a few clunky ones and others that offer poor value for money. OK, so we might be a bit biased about what to look for ourselves so we went out to the market place and asked others what features they would look for in a Talent Management System. We had respondents from a wide range of sectors and sized organisations and these were the top three themes.
1. Simple & Intuitive Software
Understandably people expect their work tools and software to be as flexible and easy to use as the tools they use socially and at home. Choose purpose-built talent management software over bolt-on modules to the tech-driven HR databases if you want to maximise user experience and of course uptake.
2. A Talent Management System that can grow with you
Most organisations we spoke to were moving from paper to online for the first time and in many cases, the usage of their paper-based performance or talent management system was not high. Going from low completion of paper-based processes to all singing and dancing online in one annual cycle is not realistic. Choose a provider whose software can evolve with you as your culture matures (and who will switch on additional features and functionality at no extra cost!).
3. An open and flexible tool
Too many systems are prescriptive and expect appraisals to be completed within a specific window of time. They lock down objectives at the start of the year with no room for reviews or comments. This approach is quite outdated and really just supports the 'tickbox' mentality. Choose a system that is flexible enough to allow managers and staff to comment on objectives or update their development plan when it is relevant as opposed to once a year in a prescribed time frame. That way you can encourage local ownership of both system usage and of course talent management itself.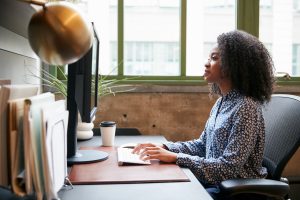 Interesting findings on Talent Management Software
What was interesting to us about these themes was that it was less about key features that the Talent Management System offered and more about the ethos, design or way of working. In fact, a number of HR respondents confided that some features that appealed to them initially turned out to be too culturally advanced to be used in practice within their organisation for some years – 360-degree feedback is a good example here.
Purpose-Built Talent and Performance Management System
If you would like to understand more about Actus, our purpose-built Talent and Performance Management System, why don't you get in touch by arranging a demo below? Not only does our system align with the 3 themes above, but it is also supported by OD experts as opposed to techies and we would be delighted to chat with you. You can also learn more about Talent Management by downloading our White Paper:
White Paper: How to develop a talent management strategy