The benefits to learning at work
Why do people like to learn? Is it because of the rewards we receive through learning something new or is it because of how it makes us feel? Or perhaps both! Humans are naturally curious. If you think about it – nobody enjoys playing easy games, or games that are unsolvable. Certainly, this is because there is no learning involved. Whereas with games that are challenging but can be mastered over time can lead to feelings of pride, a sense of achievement and self-worth. The same can be said for learning at work.
Create a sense of purpose
Those with challenging job roles are more likely to engage with their employer and have a sense of purpose. This is particularly more relevant now than ever before, as the younger generations in the workplace look for meaningful and challenging work that allows them to progress. Additionally, the greater the challenge, the greater sense of reward. For example, learning a new language can take many hours of hard work, but once fluent, can be a highly rewarding new skill to have. This sense of purpose and reward leads to greater job satisfaction, and therefore increases employee retention.
Invest in your people
In a workplace setting, thinking of learning a new language might feel unattainable, but this doesn't need to be. Employees could spend just 30 minutes a day doing a language lesson online or some other type of meaningful training. The investment in time and finances for this type of learning at work are minimal, so there is no reason why they can't be achievable. Culturally, there needs to be a focus around self-development from the top, with an emphasis on available learning tools. Whether in-house or external, learning at work should be a positive experience. In fact, since remote working became the norm, we have found our online manager training programmes to be highly popular. Many have commented on the ease of this method of learning vs face-to-face training days.
There are many benefits to learning at work and both employers and employees have a responsibility for finding regular opportunities to learn. This is great for our mental wellbeing, helps build self-esteem and nurtures key workplace skills, such as creativity. It can also support employee retention, as people are likely to stay when they feel that the company invests in their career development.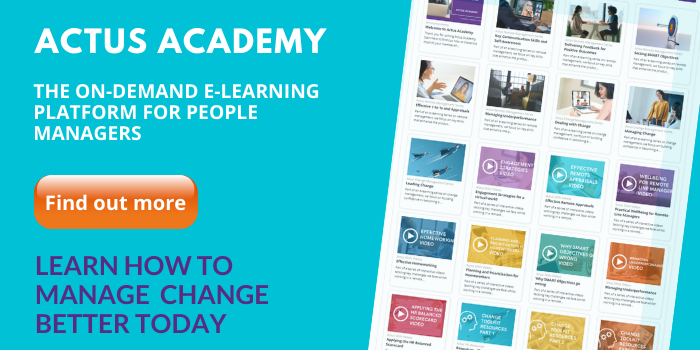 Finally, if you would like to hold a performance development review but not sure where to start, perhaps take a look at our blog using the button below?
Blog: How to approach performance development reviews
Performance Management Resources
Part of our ethos is to help build a better workplace for people. We achieve this through great performance management software, a variety of learning solutions, the HR Uprising Podcast, and free thought leadership resources. We've included several of our related resources below, in case they are of interest.
Blog:7 ways to create an effective learning culture in a digital world
Listen to the HR Uprising Podcast: How to build a Learning Culture