The PERFORM Model
Naturally, our aspiration is for everyone to perform at their best. However, in these strange socially-distanced times we need to re-think the importance and style of people management. Certainly, the PERFORM model can help us to do just that. Created by CEO of Actus Lucinda Carney, the model was inspired by survey results conducted with people professionals, which indicated where the biggest performance management skill gaps lay. Therefore, in this infographic, we will define the PERFORM model as outlined in our latest e-Book: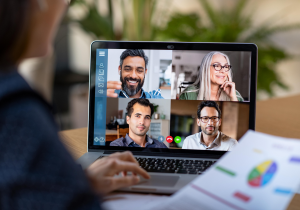 P – People First
E – Expectations
R – Regular Reviews
F – Feedback & Development
O – Ownership Culture
R – Recognise
M – Manage Performance
Performance Management Resources
Finally, to access this resource you will need to fill out your details on this page. Part of our ethos is to help build a better workplace for people. We achieve this through great performance management software, the HR Uprising Podcast, and a variety of free thought leadership resources. Therefore, if you would like to learn more about this topic, you can find some additional resources using the buttons below.
We also have a team of organisational development consultants who are on-hand to help meet your needs for culture change. If you would like to find out more about this service, why not get in touch by contacting us here.
E-Book: Virtual People and Performance Management – How to PERFORM your way to recovery
Infographic: Managing Virtual Performance Issues