Demonstrating the strategic value of O.D.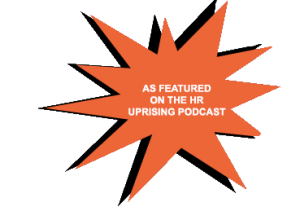 This short webinar facilitated by Business Psychologist Lucinda Carney focuses on the core challenge of HR being taken seriously and achieving the investment they are looking for. It is about HR learning to talk the business language, think more strategically and deliver the commercial impact to those that hold the purse strings, in order to add value to the organisation and become #HRChangeAgents.
The focus of the webinar:
How can HR/L&D be more strategic
How to develop an O.D. Strategy
An O.D. Strategy Case Study
L&D Balanced Scorecard example
To access the webinar recording, please fill out the form to the right and a link will be sent across to you.
Blog: The 5-Step Organisational Development (O.D.) Process
Listen to the related HR Uprising Podcast